sconces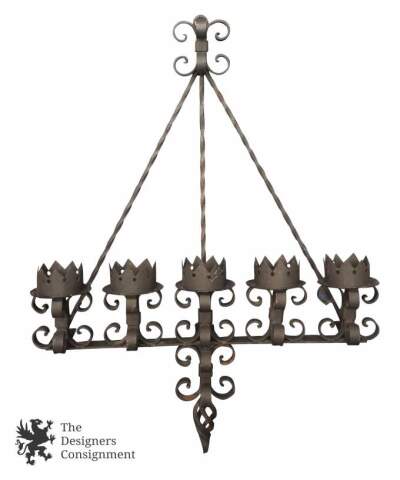 Dimensions:
32 1/2" x 9 1/4" x 41 1/4" (l x w x h)
Condition:
good used condition, some rusting/pitting. see pictures for best description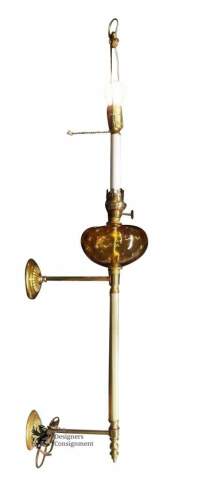 Dimensions:
40" long x 7" deep
Condition:
good vintage condition.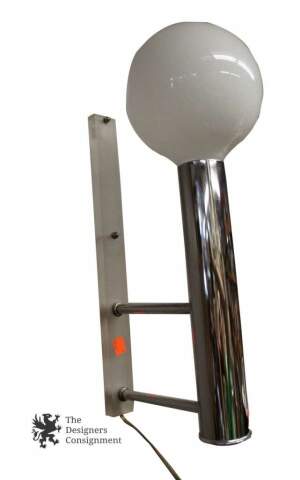 Dimensions:
17" x 9 12" (l x d)   globe 5 1/2"   wall bracket 15 1/2"
Condition:
good condition.  with some light use related wear.  this may include some light scraching to the globe or chrome base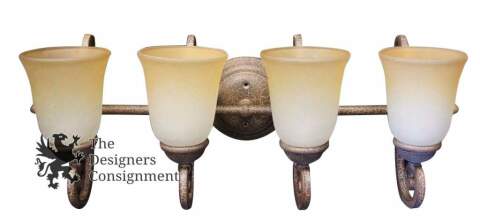 Dimensions:
28" x 11" x 8 1/2" (l x w x h)
Condition:
these pieces are in good condition. very light age related use. this includes some paint marks from clumsy painter and some slight discoloration. see pictures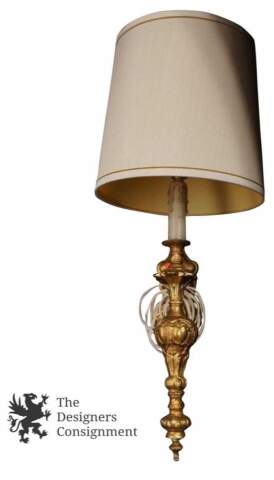 Dimensions:
26.5" x 11.25" x 11.75"
Condition:
age related wear, very normal there are stains as well on the shade